Will your relationship last? Take the quiz
Relationships
are broken
and it has real costs personal and organisational.  Look at the evidence…
More than half of marriages fail.

70% of business partnerships crash,

largely

because of broken trust and relationships.

Conflict costs organisations £28.5 billion and 2-3 hours a week of wasted time.

1.5 million employees either leave or take extended time off because of conflict

Disengaged managers cost the U.S. $77 billion to $96 billion

annually
The problem isn't individuals, but we've been given a frame for relating that's broken.
The Death Cycle For Relationships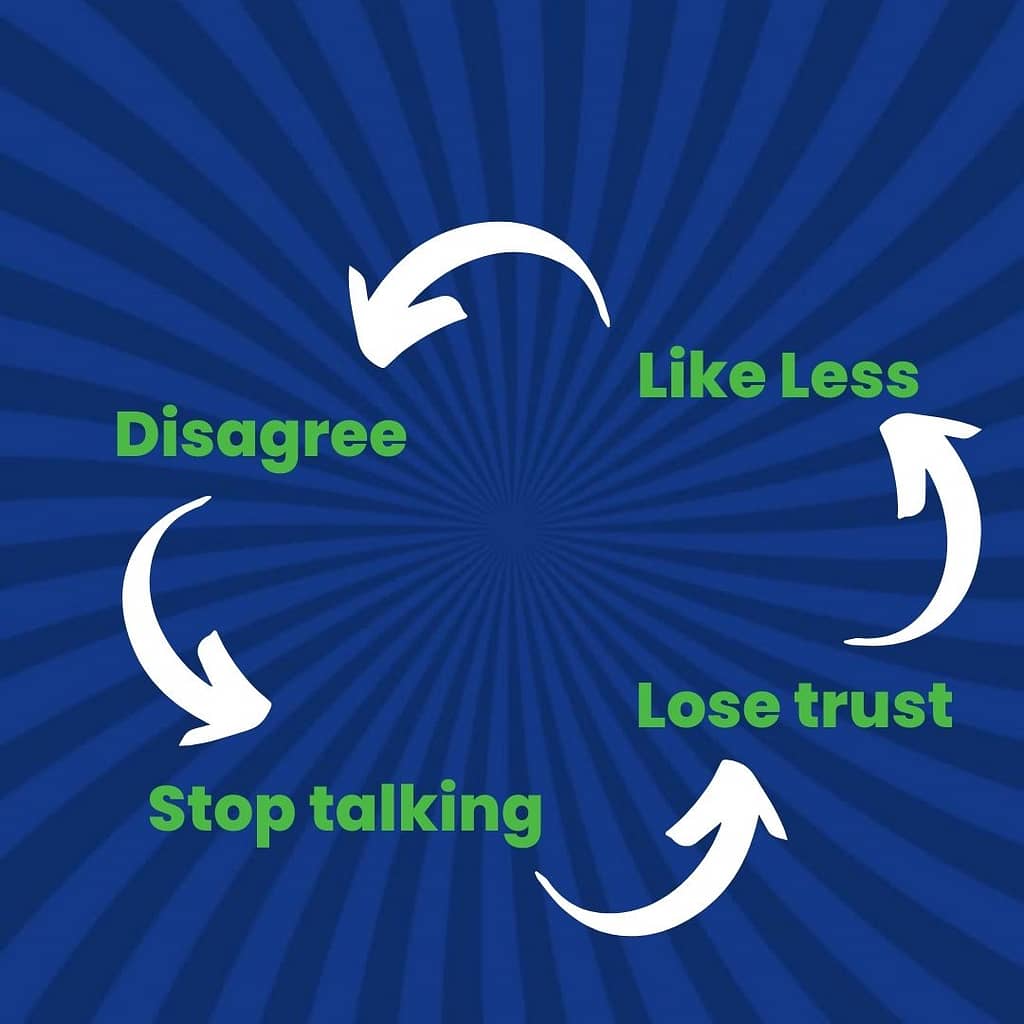 Relationships work until they hit a challenge.
The challenge comes when your decisions affect my future.  Suddenly, differences matter a whole lot more.  Those differences create conflict.
Conflict makes us competitive and breaks communication.
Once we lose communication we lose connection and trust.  Then the relationship brings out the worst in us.  Until one of us ends it.
Or we break the cycle.
Unite: Find the common purpose that bonds you as a unified team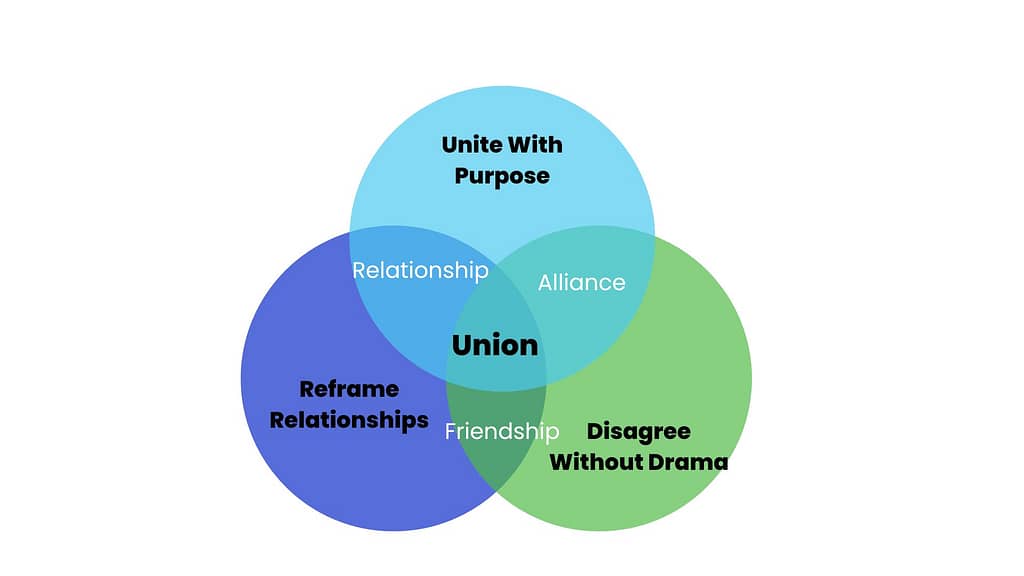 We have many relationships through our life.
Most are transactional or transitory.  Some thought hold the keys to our success or failure.  These are the ones where we have to work together as a team.
Whether it's key work relationships or marriage, there's three keys to building sustainable relationships.
We have to break the flawed frames we have about relationships.  We have to update them with frames that work.
We have to be able to disagree without drama.  Until we can go beyond our differences we will always be vulnerable to the relationship death cycle.
We have to unite with purpose.  We join together to be stronger and to achieve more.  Personally and professionally.
We can only truly be a team when we let go of our individual identity to embrace a greater shared identity.  That comes when we find a purpose we both share.  Then we are fully engaged.
Because it's not for the other, it's not for the relationship… it's for me.
Most people see a handful of relationships... I saw thousands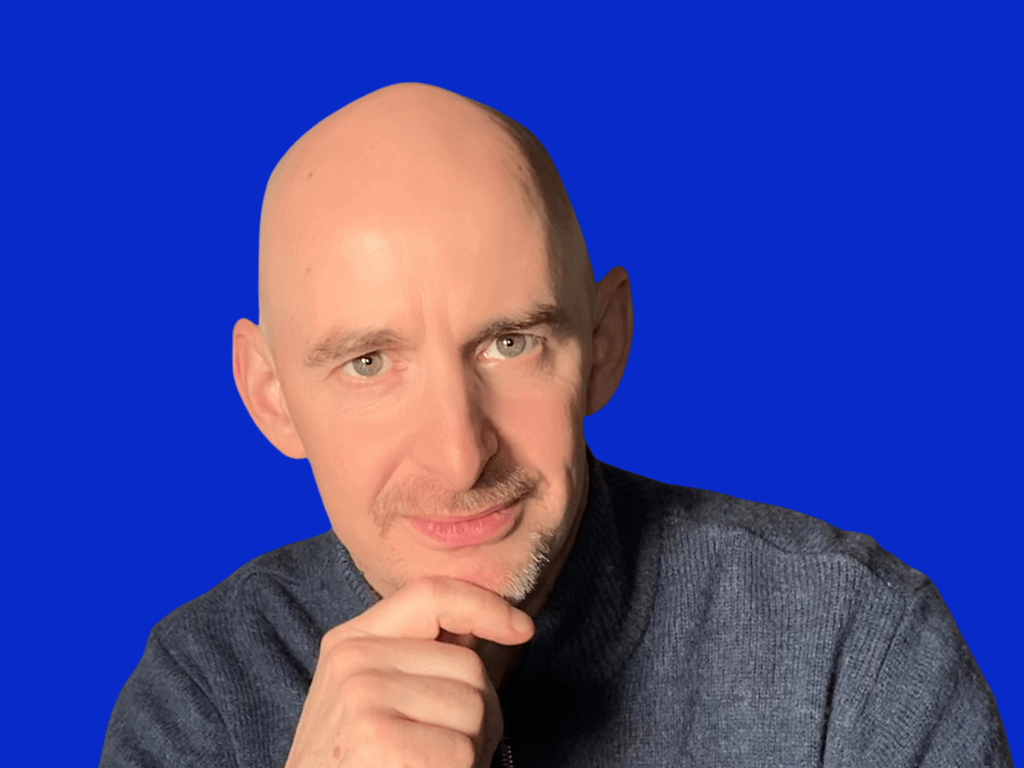 In 1994 I was £60,000 in debt, homeless and sick from stress.  That changed the direction of my life.  Since then I've been looking for how we can all live happier lives as a Therapist, Coach and Mediator
On average people have 5 or 6 romantic relationships.  I saw hundreds of examples close up. Because of this I noticed they followed the same pattern.  
People thought they
were broken
, or their ex was an arsehole. 
Yet, actually the frames we've
been given
for relationships set us up to fail.  Now I'm on a mission to share the insights that entirely changed the way I saw relationships.
Our session was life changing for me, don't know if you could tell. See below my update - which you can use as a testimonial. I am also more than happy to submit a video or a more formal testimonial if you have another process. And yes, you can use my name. I am very thankful for your approach because it helped me where I was stuck, it helped me broaden my expectations, to relax some of my requirements and reminded me to have fun with the process. And for that, I am VERY grateful!
Catherine Storing
Rob is very genuine and trustworthy. He searches deep within himself to offer his very valuable observations of tangible truth. He then offers these insights in a loving and pragmatically structured program. Whilst encouraging a perception of the ideal his focus and strategy is to encourage people to understand and adapt to their immediate reality. I would recommend Rob highly as both a personal and group counsellor.
David W.
Really balanced and approachable and useful group. Everyone can speak openly, or listen in a really supportive environment. Have really learned and developed a great deal of understanding via this group. I recommend a good talk with rob, even if you are not looking for someone to provide the solution but just want to say it (what ever comes out) and someone to understand and listen unbiased then Rob i found to be a good listener. Rob is a very knowledgeable person. When I started talking with him I wasn't sure if he can understand the things at first place, but when he started responding I was surprised to see the issue from different perspectives and opened unseen areas which helped me to get energy to give a try again. I respect him for his diversity and richness in knowledge.
Umesh
Rob is personally known to me from his work in the field of personal relationships, & what it takes to build a happy, or successful one… He facilitated a Gp in Norwich, on this theme, & all of us who participated, benefited a lot from his practical input, skills, & wisdom… But more than this, Rob is someone you can trust for his honesty, authenticity, & direct approach, (or "straight talking"…) He "tells it as he sees it", & this can be extremely helpful & beneficial, especially when it comes to life coaching…
Filip
I had a couple of conversations with Rob. There was one sentence he gave me that changed everything for me. I suddenly saw that I was investing my energy in business and personal relationships that were frustrating because my efforts weren't being reciprocated. As soon as I realised this, I focused my efforts on the relationships that I could grow and nurture. The result is that I have developed closer relationships with my children and family and let go of much of the worry and anxiety that came with the other relationships.
Janice
I share everything I've learn and figured out for free here.  But if you need a personal or corporate relationship fixed quick, I'll facilitate it.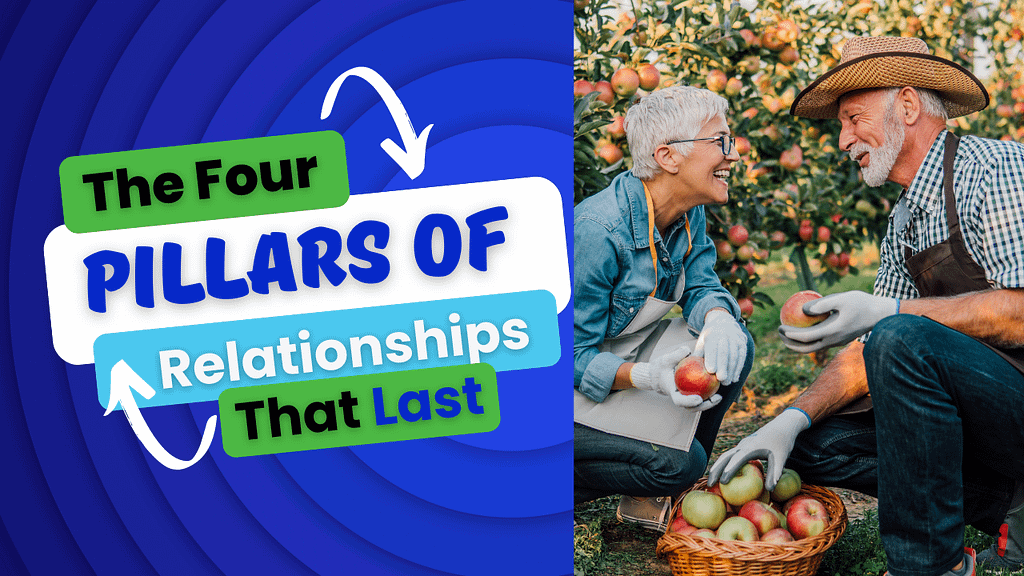 The way we think about relationships determines how the relationship unfolds.
I'll share what I've learned after seeing so many relationships.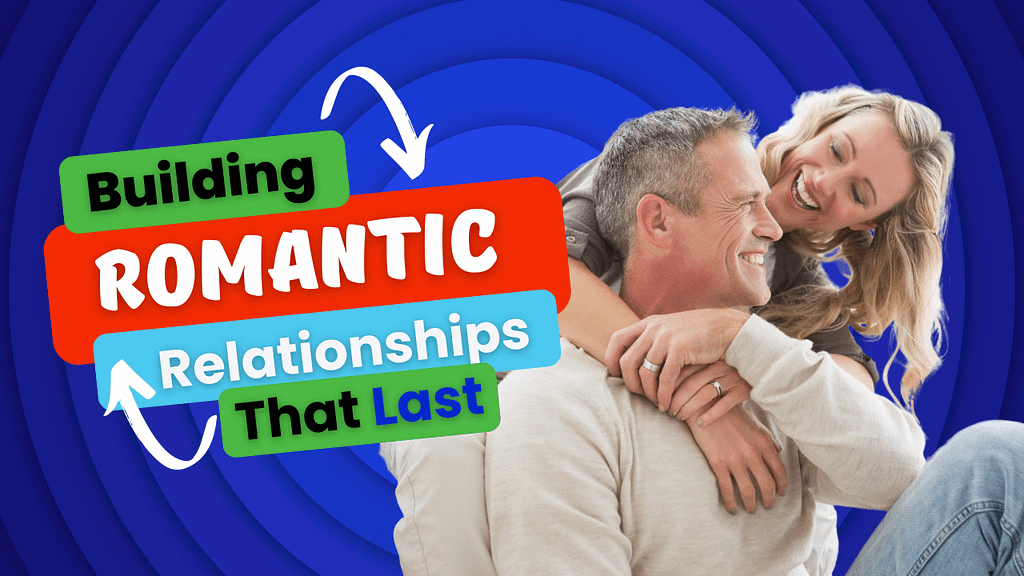 Fix Your romantic relationship
Want to save or change your intimate relationship?
We'll work together for 12 weeks to transform your relationship.  I'll be walking you through my three step programme to change the way you interact.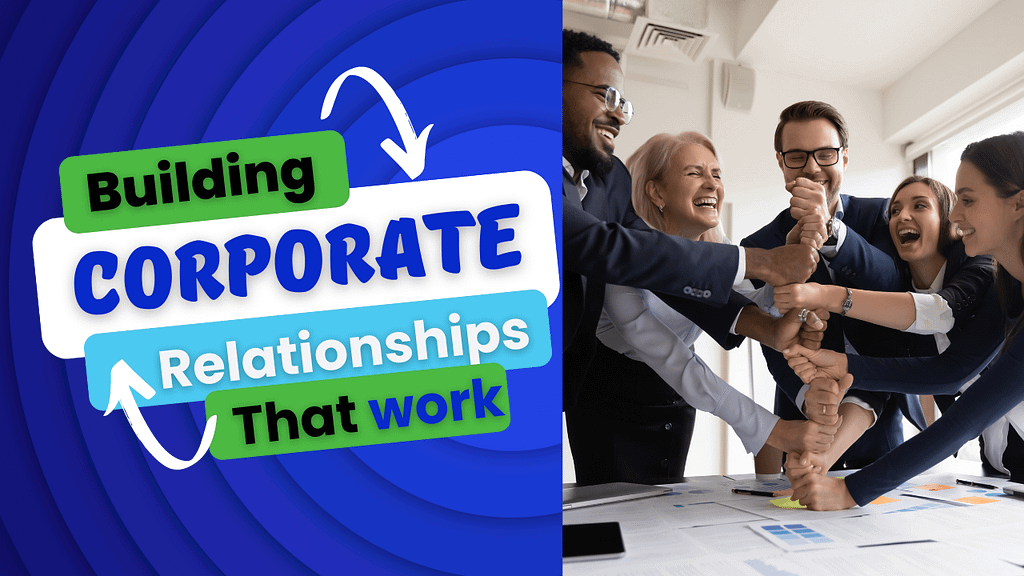 Got a work relationship that's stopping things getting done?
We'll work together for 12 weeks to transform your relationship.  I'll be walking you through my three step programme to change the way you interact.