What if you could turn...
That is exactly what Unite In 12 does
Unite in 12 is our process to fix any corporate relationship in 12 hours through talking, trusting and teaming.
Broken Relationships kill projects, teams and cultures
Conflict costs organisations on average £1,000 per employee a year and 2 and a hours of their time a week.
Poor communication costs $12,500 per employee
If an employee leaves (and 70% of employees leave because of relationship issues) it will cost the organisation between 1 and 4 times their salary. 
Relationships break at the moments of disagreement.
Without knowing how to handle conflict effectively people stop talking.  Then they lose trust in each other.  The relationship deteriorates and they end up competing instead of working together.
We have to interrupt the cycle and turn the vicious cycle into a virtuous cycle.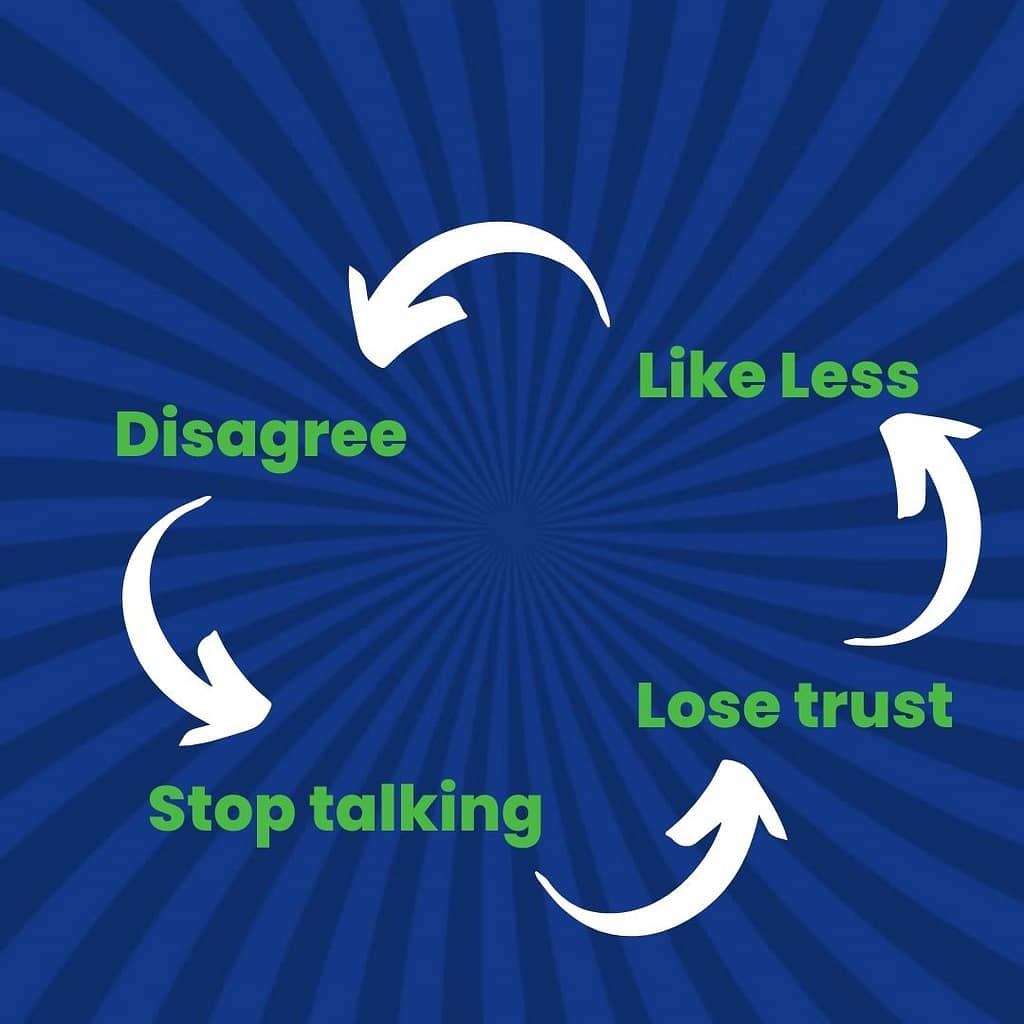 Repairing Any relationship Takes three key steps
There's three core elements to broken relationships;
We don't trust the other person and see them as a barrier to our goals.
We don't talk freely to them to build trust
We don't work together because we think we're in competition with them.
We fix them by changing how we think, how we talk and how we work together.
Relationship problems begin with the frames we use to think about relationships and conflict.
We have to reframe relationships.
We don't talk openly enough because we rarely cope with conflict effectively. So we stop talking.
We have to disagree without drama.
Because we aren't good at disagreeing, we stop talking and trusting. We then think of the other as competing.
We have to learn to unite with purpose.
The Unite in 12 process is 12 hours devoted to getting two people to think differently about each other.  To talk more openly.  And to see each other as a team together.
Like every Hollywood movie showing a relationship going from hate to love, relationships need to create moments of breakthrough.  Unite in 12 is a toolkit of different strategies to change the dynamics of a particular relationship.  Every individual is unique and so every relationship is unique.

Therefore the process will look different for different relationships, but here's some of the tools we'll use…
Our session was life changing for me, don't know if you could tell. See below my update - which you can use as a testimonial. I am also more than happy to submit a video or a more formal testimonial if you have another process. And yes, you can use my name. I am very thankful for your approach because it helped me where I was stuck, it helped me broaden my expectations, to relax some of my requirements and reminded me to have fun with the process. And for that, I am VERY grateful!
Catherine Storing
Rob is very genuine and trustworthy. He searches deep within himself to offer his very valuable observations of tangible truth. He then offers these insights in a loving and pragmatically structured program. Whilst encouraging a perception of the ideal his focus and strategy is to encourage people to understand and adapt to their immediate reality. I would recommend Rob highly as both a personal and group counsellor.
David W.
Really balanced and approachable and useful group. Everyone can speak openly, or listen in a really supportive environment. Have really learned and developed a great deal of understanding via this group. I recommend a good talk with rob, even if you are not looking for someone to provide the solution but just want to say it (what ever comes out) and someone to understand and listen unbiased then Rob i found to be a good listener. Rob is a very knowledgeable person. When I started talking with him I wasn't sure if he can understand the things at first place, but when he started responding I was surprised to see the issue from different perspectives and opened unseen areas which helped me to get energy to give a try again. I respect him for his diversity and richness in knowledge.
Umesh
Rob is personally known to me from his work in the field of personal relationships, & what it takes to build a happy, or successful one… He facilitated a Gp in Norwich, on this theme, & all of us who participated, benefited a lot from his practical input, skills, & wisdom… But more than this, Rob is someone you can trust for his honesty, authenticity, & direct approach, (or "straight talking"…) He "tells it as he sees it", & this can be extremely helpful & beneficial, especially when it comes to life coaching…
Filip
I had a couple of conversations with Rob. There was one sentence he gave me that changed everything for me. I suddenly saw that I was investing my energy in business and personal relationships that were frustrating because my efforts weren't being reciprocated. As soon as I realised this, I focused my efforts on the relationships that I could grow and nurture. The result is that I have developed closer relationships with my children and family and let go of much of the worry and anxiety that came with the other relationships.
Janice
Unite In 12 was built over 30 years insights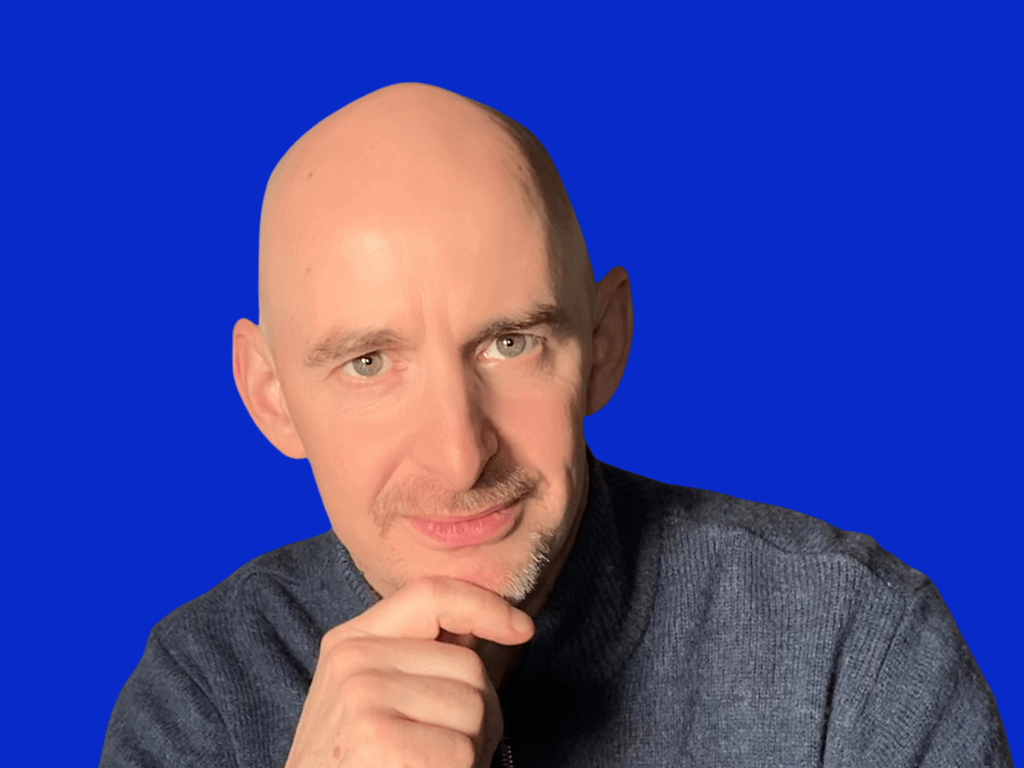 Hi I'm Rob,
In 1993 I started a journey that led me to train as a Therapist, study happiness at University and then become a Relationship Coach and Mediator.
I learned that 85% of problems are relationship problems.  And most relationship problems come from conflict.
Over the last few years I've been working intensely with groups and individuals to crack the code on how we can make relationships work.
Unite in 12 is the best of every insight I've had along that journey.
Want to find out if i can solve your people problem?
If you're like most leaders you probably have a person problem.
Either a difficult employee or a fighting pair.  It seems like nothing works and you just wish they'd go.  Maybe Unite in 12 could solve your problem.
Every situation is different so it all starts with a chat to find out.